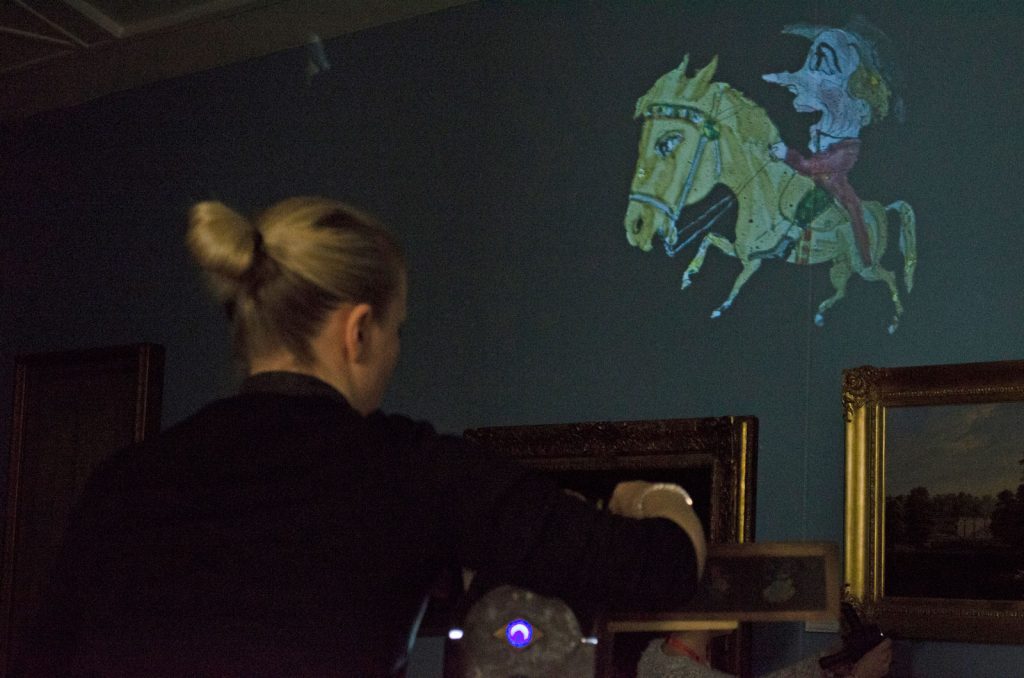 A afternoon of performances on Saturday 16th April at the Beaney House of Art and Knowledge in Canterbury. The programme is part of the exhibition Stories in the Dark, curated by Ben Judd and co-commissioned by the Whitstable Biennale. All of the performers use Victorian magic lanterns, their direct descendants (such as 16mm film or digital projectors) or other forms of projection.
Nicole presented a mini Magic Lantern show in a tent between acts and also a special version of our new piece The Lanternist's Progress on the main stage. Nicole has been painting new slides to accompany an original set of 18th century hand painted slides and debuted these at the show.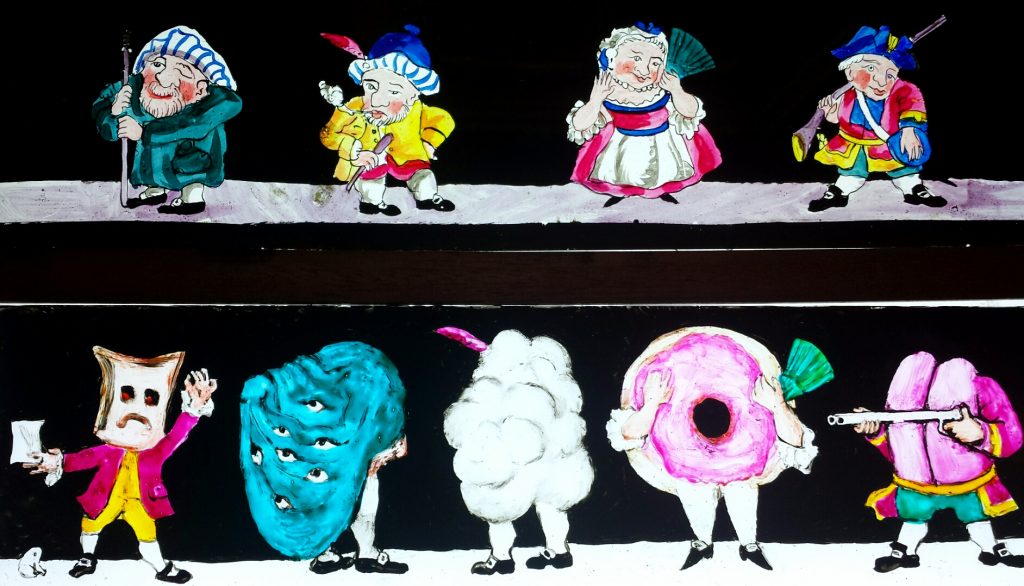 Hand held children's lanterns were used to move strange ghouls across the walls of the Beaney's gallery.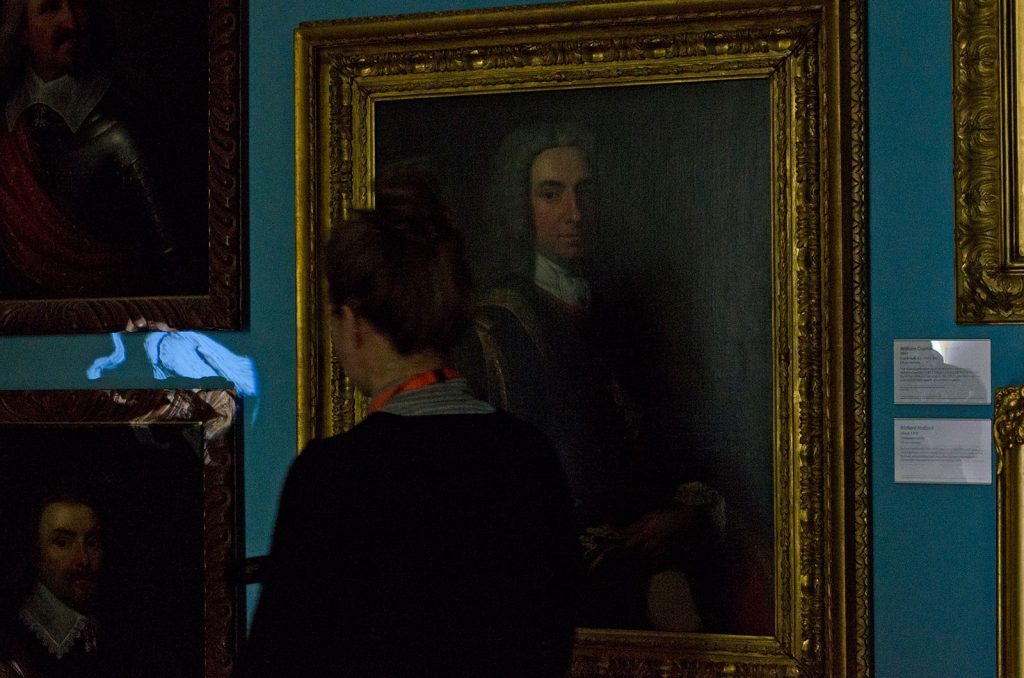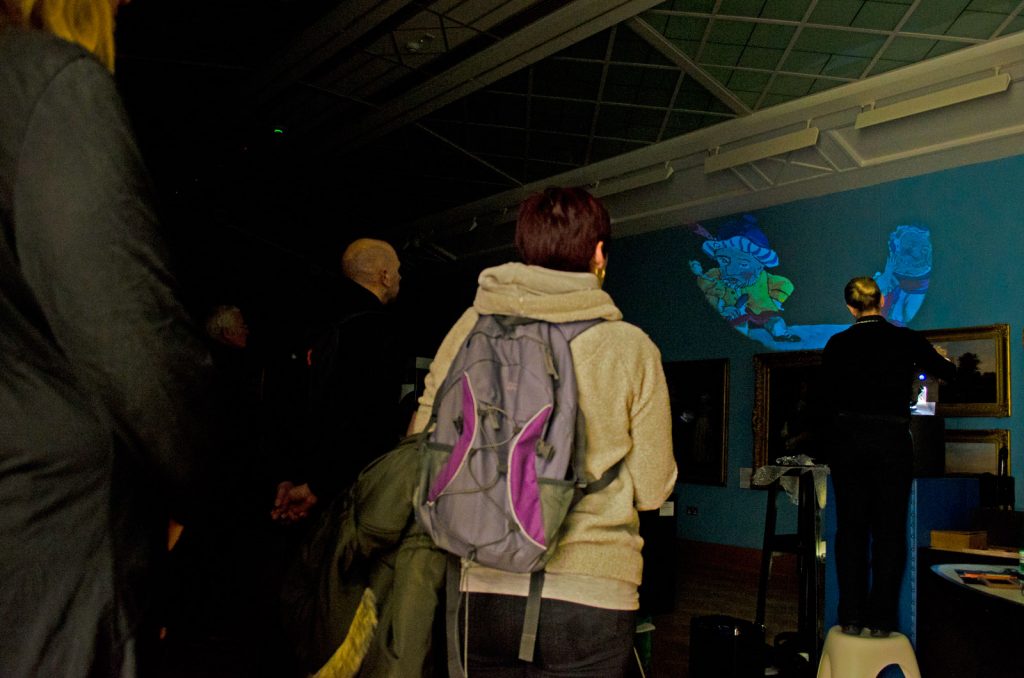 Photos by Matthew De pulford