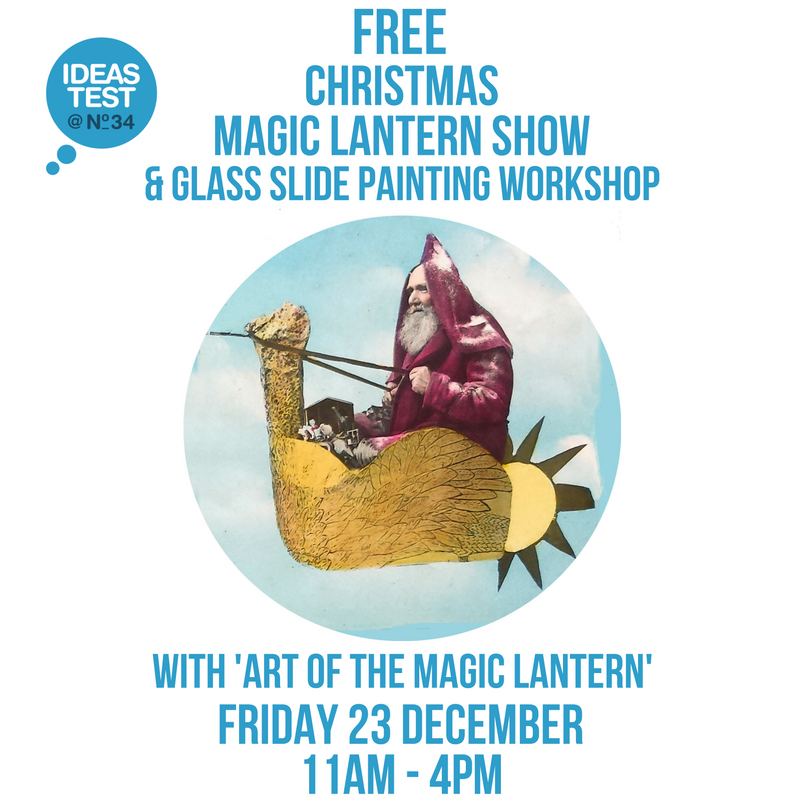 Christmas Magic Lantern Show and Workshop
No.34 High Street in Sittingbourne
Friday 23rd December 11am – 4pm
Free Entry
More information : ideastest.org.uk
Celebrate the beginning of the holidays with artists Nicole Mollett and Frog Morris who work together to create The Art of The Magic Lantern, a collaborative project brings their Victorian Magic Lantern projectors to enchant you with their special Christmas tale featuring Santa Claus, conjuring up astounding apparitions and Winter Wonderland whimsies!
See them transform No.34 with their unique Magic Lantern show at the following times on Friday 23rd December:
In between shows you can paint your own Magic Lantern slide in a free workshop and see the finished image projected onto the window of No.34!
The workshops run between;
11-12pm
12:15-2pm
2.15-3.30pm
The artists will be on hand to provide instructions and inspiration as they teach you to paint on glass slides using fine detail brushes and specialist glass paint.
All of the activities are suitable for families, children must be accompanied by a responsible adult (although they're welcome to join in too!).