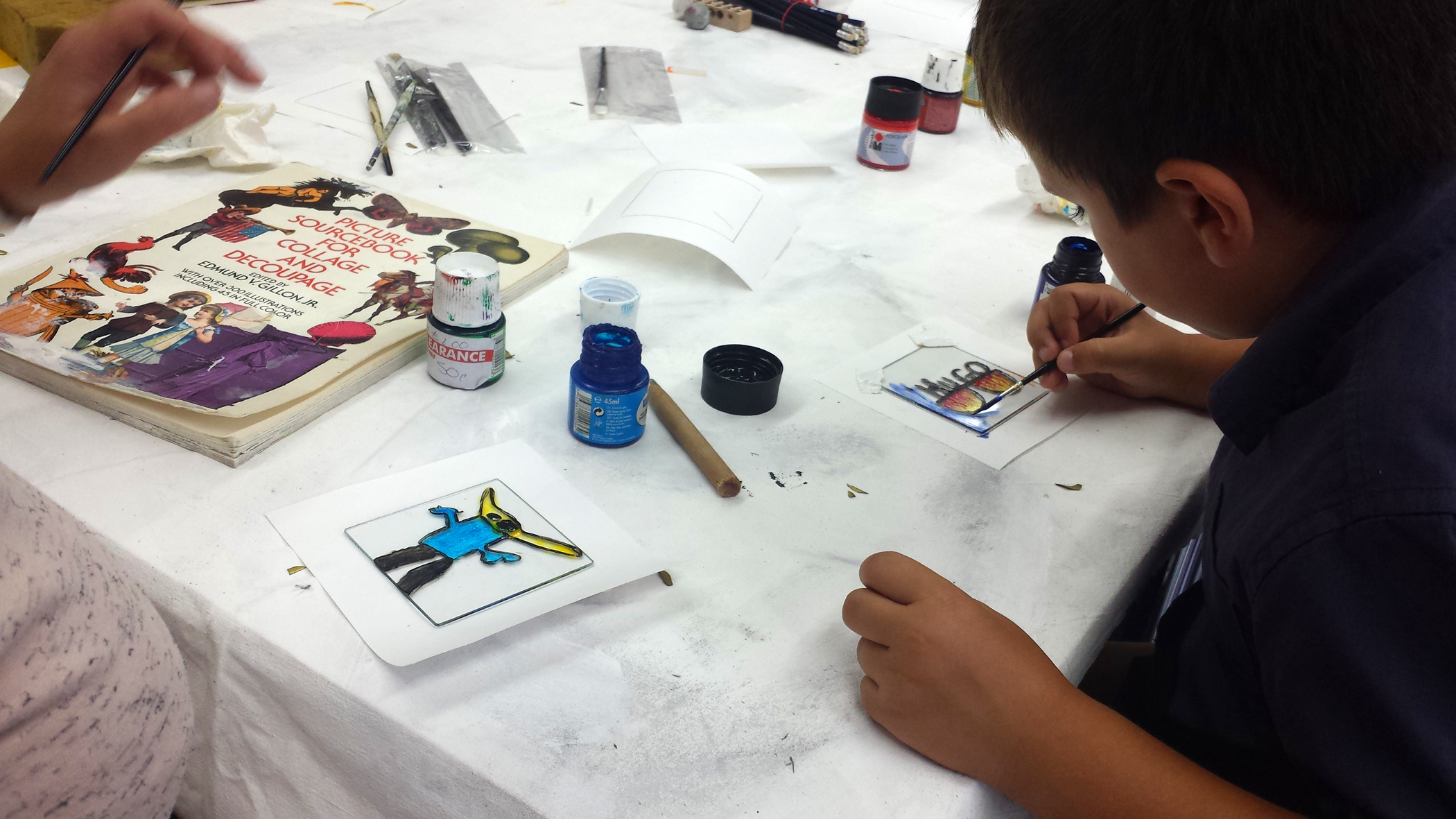 Annual showcase of the best new children's films at the Barbican Centre. There will be free film activities and workshops all day. These events are drop-in or sign up on the day.
November 19 & 20
10:00 a.m. – 5:00 p.m.
Cinema 2 & 3 foyers
Magic Lantern Show & Workshop
Free. Sign up on the day. Limited availability. All ages welcome
Experience the wonder of the Magic Lantern. Artists Nicole Mollett and Frog Morris of Art of the Magic Lantern use old-fashioned pre-cinema projectors to conjure up fantastic visions and tell tall tales. Watch a short show using Victorian photographic slides and earlier hand painted slides then create your own story to tell and make your own slides in the workshop afterwards.
Create Your Own GIF
Free. Sign up on the day. All ages welcome
Create your own animated portrait to share with your friends, family and colleagues on social media as an animated GIF. Professional animators and workshop leaders Quirky Pictures will be on hand to help you create a beautiful moving portrait. Whether you just want to be yourself or surprise your friends, an animated portrait is a wonderful fun way of capturing yourself.
Drop in Making & Games Corner
Free. Drop in. All ages welcome
Join in with drop-in games and making activities with Tea Dance for Little People that invite young children and their families to engage with each other and the space around them in exciting and fun ways — bringing the films in the festival alive.
Framed Film Festival 2016
November, 19-20, 2016
Box Office: 0845 120 7527
Ticket prices: barbican.org.uk/film